Ahhh, Instagram. You have forever changed the way people eat. In the days gone by , a meal was mostly a meal…hopefully enjoyed with good company and at least a glass or two of vino. But in today's society, it almost seems sacrilegious to not spend hours styling and photographing your food, even if it seems as ridiculous as this.
So a few weeks ago, I decided the best approach was "if you can't beat 'em…you may as well join 'em" when I attended a fabulous foodie event hosted by The Grains and Legumes Nutrition Council, McKenzies and Edgells to celebrate legumes and learn some food styling tips while we were at it.
At a fabulous warehouse event, dietitian Lyndi Cohen informed us about the many many health benefits of the often neglected humble bean (and pea and lentil and many others in the legume family), we watched an educational and entertaining recipe demonstration by the Edgell kitchen team (and got to eat the yummiest black bean chocolate brownies in the process) and finally, we learned some excellent food styling and food photography tips from the talented Sophie Hansen of Local is Lovely and the gorgeous Fliss Dodd.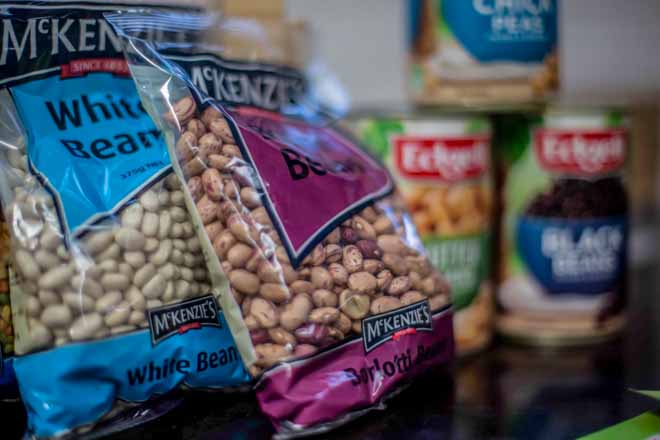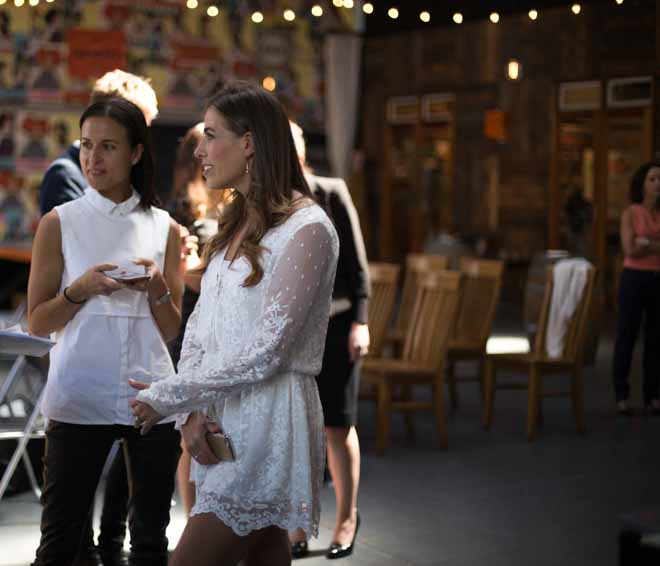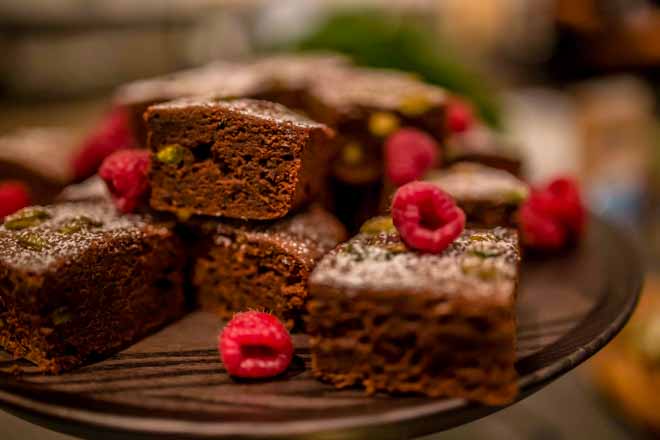 When it comes to food styling and food photography, there are so many talented individuals who can teach us, many courses we can attend and of course the good old mantra of keeping on practising to aim for perfection.
I am an avid photographer myself, mostly documenting the lives of my kids over at my personal blog, and I always like to have my camera attached to my hip like an extra child. I really believe that photography (whether it be food, people or any other subject) is very personal and every individual has their own personal style. Sophie and Fliss shared with us some basic food photography tips that will help you to present your food in the most appealing way and make it Instagram-worthy.
1. A spoon is not just a spoon
Sophie and Fliss both keep a range of props in their cupboards at home and pack them into a suitcase when they are styling away from home. Simple things like a few dishcloths, a piece of used baking paper, assorted glass jars and beautiful spoons can make a photo go from average to wow. Op shops are a treasure trove of great props that can have a big impact on your food photography appeal. And of course hands make great props too!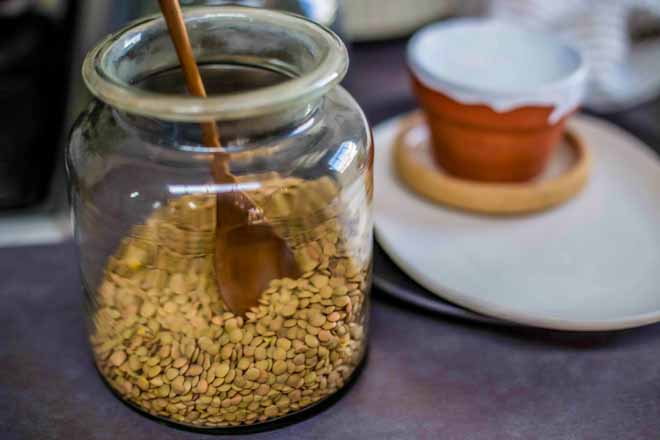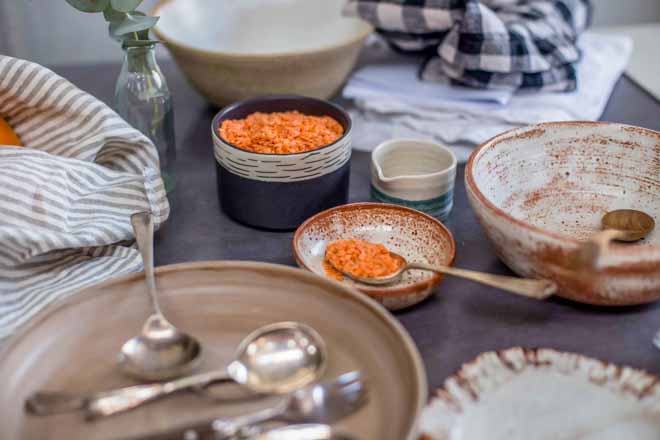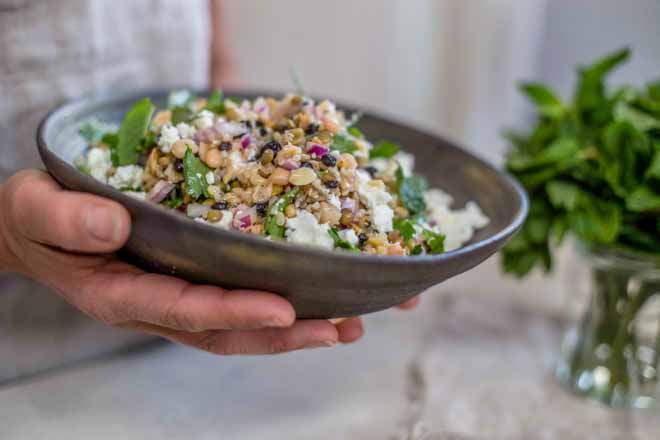 2. It's always about the light
Nothing (and I mean nothing!) beats natural light. As an amateur photographer myself, I know that the worst kind of light is a harsh downlight and unfortunately too many photographers take food photos in this poor artificial light. Something else to bear in mind is that no matter how delicious your meal may be, if you are dining in a romantic dimly-lit restaurant without much light, then your wonderful meal will not show up well on Instagram. Sophie recommended finding the best natural light in your house (she told us of a well-known photographer who took all her photographs over the toilet, as the bathroom has the best natural light!) and use this spot to take your photos. Play around with different times of the day when the light changes, and use light to add an extra element to your story, like photographing your dish in a doorway.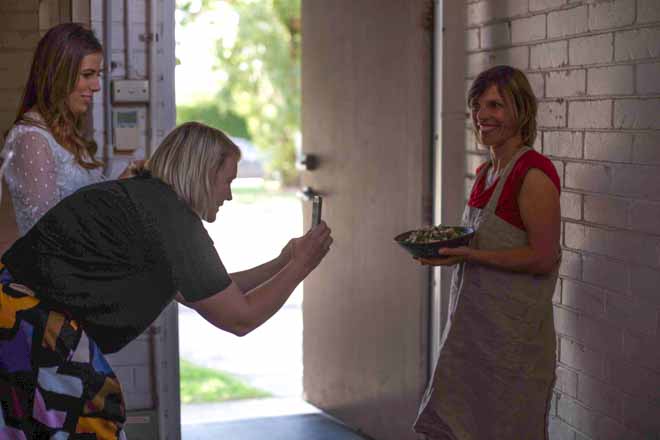 For me, being behind a camera allows me to see the world from all different angles and through different lenses (literally) . Whilst many opt for the standard overhead shot, I prefer side angles and taking close ups. Find a style that works for you and use that to tell your story.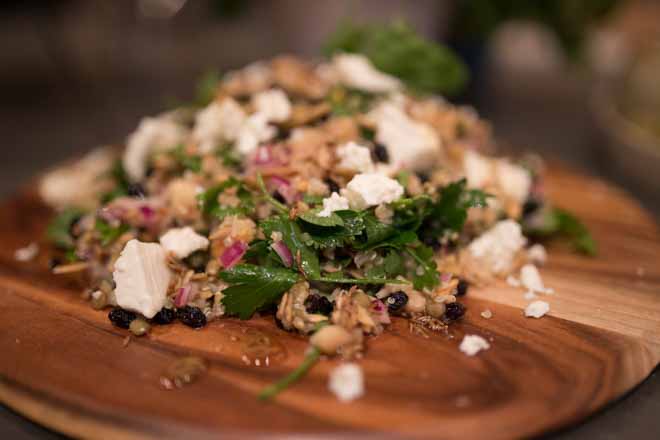 And finally, keep playing around until you learn how to bring your food photography alive with your smartphone and the many editing apps. My favourite at the moment is SnapSeed, but there are so many fantastic and easy to use photo editing tools that you certainly don't need a design degree to make your photos really stand out.