The more of my dietitian colleagues that I speak to, the more it seems that many are struggling to get their share of the social media pie (and yes, dietitians do love to eat pie !)
Ash Jones, a fellow dietitian, recently echoed the same sentiments on her blog post "Why dietitians suck at social media." There are many dietitians creating a lot of credible nutrition content. But unlike many nutrition celebrities who have powerful distribution and promotional forces behind them, the voices of dietitians are often falling on deaf ears and we sure aint getting to eat much pie.
There are so many ways to get your voice heard. I previously wrote about content strategy promotion and distribution. Here are some more tips to make sure that your nutrition content stands apart from the crowd.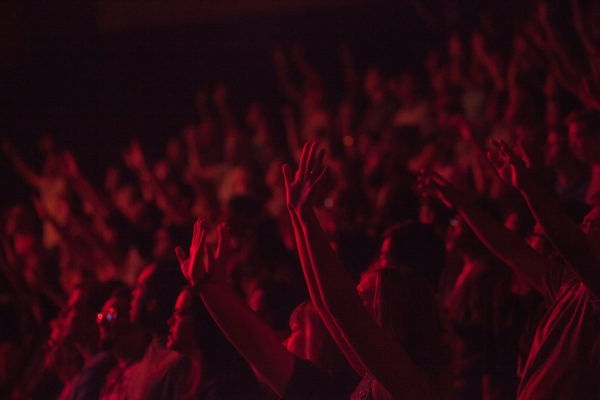 Identify your influencers
Your influencers are the key to growing your audience. If an influencer retweets your content or promotes it via a blog post, you will be reaching a far larger audience than you could reach yourself. Get to know your influencers and what makes them tick. In the cluttered world of online nutrition, there are some highly influential dietitians and nutritionists who are actually achieving cut through with their consistent and credible content. So instead of writing content for the end consumer, write great content that your influencer will help spread through the nutrition industry. You can take it a step further by pitching to your influencers to write a guest post on their blog. Even if you do it for free, you can ask for a proper byline and link back to your own blog or website.
Have the best pick up lines
We all know people that can pull off a cheesy pick up line and make it work really well by using great body language and a good approach. The same goes for good content as it's often not what you say, but how you say it, as Ryan Gosling shows us how to make content pick up lines oh-so sexy!
With such an oversupply of nutrition information, you need to find a unique approach that will make your pick up lines work better than anyone else. Decide on your blog angle, whether that be educational, witty, scientific or motivational and make sure you present a unique way of looking at the same information that is easily available from other sources. Work on setting yourself apart from the masses.
Get Sticky
I have lost count of the number of times I have clicked on a tweet purely from my curiosity being piqued by the headline that grabs my attention. Good headlines are what make you click and retweet. People are more likely to read a blog post that has a real sticky headline and also more likely to share with their audience. So when writing your content, start with the headline and make it as sticky as possible. This will make it much more likely to gain traction compared to the boring nutrition headlines of other content pieces. Tim Crowe from Thinking Nutrition used the ultimate pick up line in his recent blog article "toxic broccoli".
This is just the beginning of creating good content that people actually consume. It's not a one-time deal but an ongoing process that requires continuous planning, execution and optimisation. Distribution and promotion should form a big part of planning your content strategy. If you're investing your time and brain power in creating awesome content, you need to make sure that people actually read it and hopefully like it and share it.